Our Menus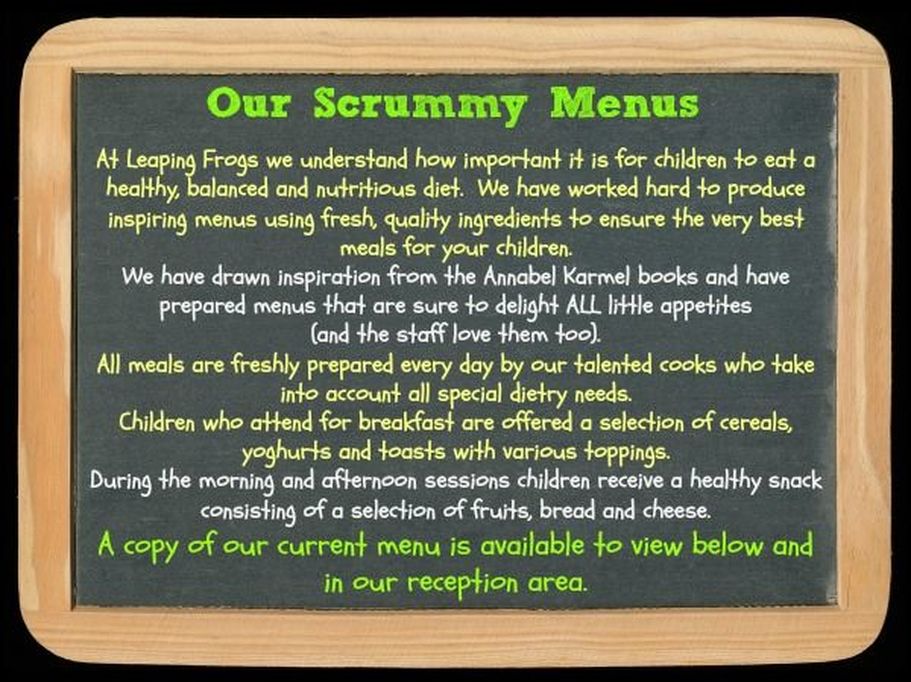 Please see our current menu below
Please click full screen (bottom right) to view the menu in full.






​we like to eat our fruit & vegetables
​


At Leaping Frogs we ensure that all our meals contain lots of fruit and vegetables so that your children can get all the nutrients they need to grow and play. Sometimes they are served alongside our meals and sometimes they are hidden in our sauces and soups ( we put as many as we can in, where ever possible).
Children are also offered milk and water with all meals, we do not serve sugary drinks because we want your children to have healthy teeth and bones.