Meet some of our pets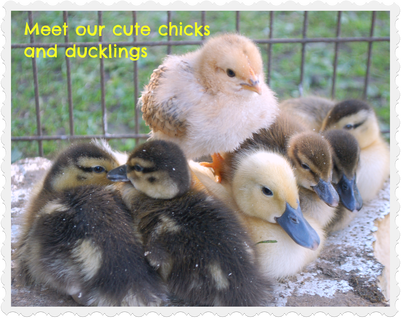 There have been lots of new arrivals at Leaping Frogs Day Nursery one of our hens has been sitting on her eggs and we are pleased to announce the birth of 4 little chicks. The children have been caring for and cuddling the new arrivals. We also have a bunny called Cottontail and two baby lambs called Strawberry and Petal. They are enjoying their new home.
---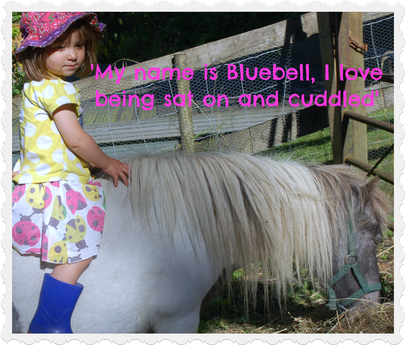 We have two miniature Shetland ponies, Bluebell who is 2 yrs old and Blossom who is only 1 yr old. (Blossom was bought for us by the children who left Leaping Frogs to start school in September 2011, thank you x)
Bluebell and Blossom are both girls and they like to be brushed and love lots of attention and cuddles.
---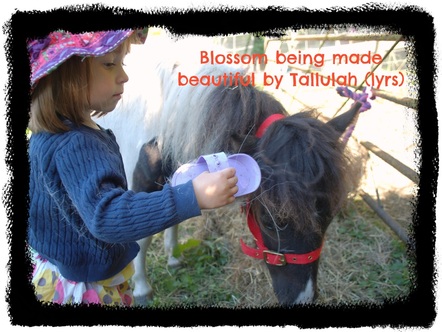 This is little Blossom, just the right size to be cared for by little children.
Bluebell and Blossom are looking forward to meeting all the new children who join Leaping Frogs!
---
Some animals only visit us for the day....