Extra Curricular Fun
We are all excited about our weekly visits from
Pyjama Drama, Pre School Ballet Teacher and Tiny Tennis instructor.
All these activities are enjoyed by all children at no additional cost to parents.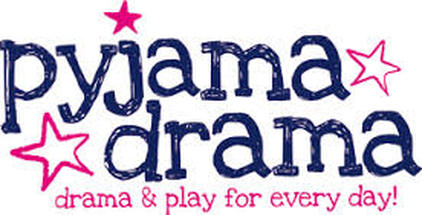 Alison from Pyjama Drama takes us on a different adventure every week, one week we are pirates searching for buried treasure, the next we are tiny mice helping Cinderella find her way to the ball.
Pyjama Drama comes in every Thursday visiting Froglets and Froggies class. Alison will also be visiting Tadpoles class on a Tuesday for some baby drama and singing.
---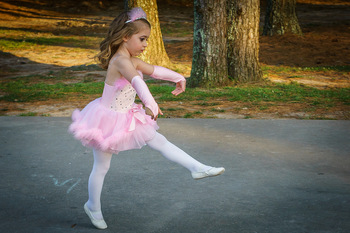 BALLET LESSONS
Emma our ballet teacher will be teaching us how to point our toes and dance gracefully. She will be visiting Froggies class every Tuesday afternoon.
---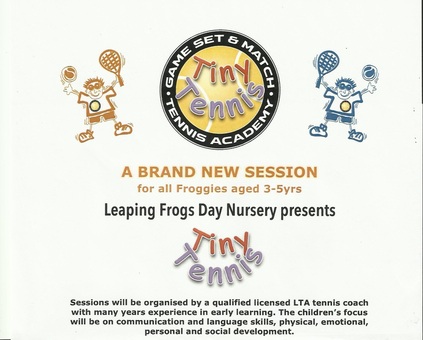 GAME, SET & MATCH

TINY TENNIS be visiting Leaping Frogs Froggies class every Tuesday morning.
It will be a great opportunity for children to develop their confidence and hand eye co-ordination.

IT WILL BE GREAT FUN TOO!




---