ADMISSIONS/FEES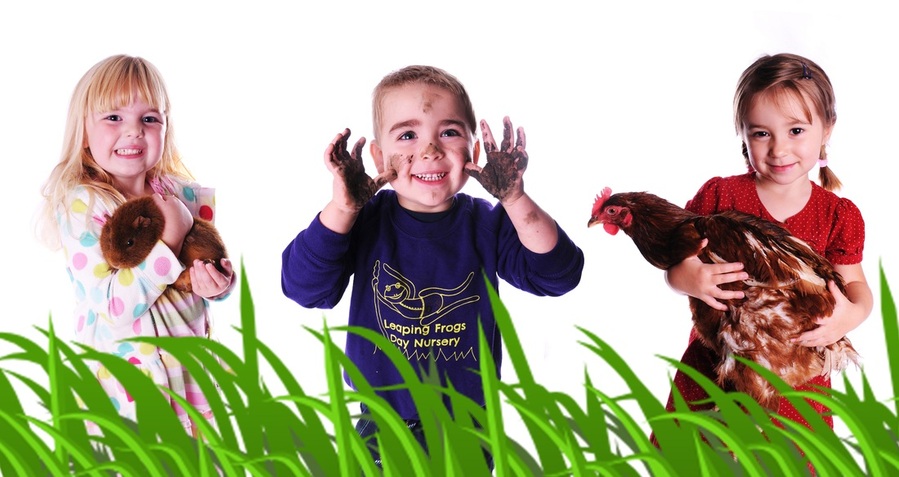 Leaping Frogs Day Nursery
is open each week day from 8am - 6pm.
51 weeks a year for all children aged 3 months to 4 years.
FEES
Prices are £4.95 per hour for children in Tadpole (0-2yrs) and Froglet rooms (2-3yrs) and £4.20 per hour for Froggies room (3-4yrs).
PLEASE NOTE FEES A DUE TO INCREASE FROM JANUARY 2018 PLEASE READ PRICE INCREASE LETTER BELOW
You are not restricted to paying for whole session times. We only charge by the hour for the hours your child is booked in to attend.
We also have a choice of term time only contract or annual contract. So if you do not require care during the school holidays you will not be charged for this period. Those parents opting for an annual contract can have two weeks holiday which they will not charged for. Please read about our two types of contract below to see which one suits your lifestyle best.
All children are eligible for 15 hours free care each week, starting from the term after their 3rd birthday. We also have places for children who have been allocated 2 yr old funding. For more information on funding and the
NEW 30 hours funding please visit our funding page.
We also accept all child care vouchers.
Our cooks provide freshly prepared lunches and dinners
Meals cost £ 1 . 25 per meal.
PLEASE NOTE MEAL PRICES A DUE TO INCREASE FROM JANUARY 2018 PLEASE READ LETTER BELOW
There are no extras or hidden fees. The ballet, tennis and drama lessons are just extras we provide at no extra cost to you!Any queries on your child's invoice should be emailed to invoicingleapingfrogs@yahoo.comAll requests for holidays should be emailed to holidaysleapingfrogs@yahoo.co.uk
---
fees will INCREASE FROM JANUARY 2018
PLEASE READ BELOW
LATEST NEWS FOR PARENTS

All rooms are full for this September 2017. To add your childs name to our waiting list for spaces which may become available during the year before September 2018 please download an expression of interest form and send it back to us as soon as possible.
IMPORTANT

If you would like a place for your child in September 2018, please download and fill out an expression of interest form and return it to us as soon as possible to avoid disappointment, places are very sought after. Places are allocated on a first come first served basis.



Please click below to download an expression of interest form, our latest ofsted report and printable prospectus.

If you would like to speak to us about your child starting or to enquire about any places that may become available during the year please
telephone 01747 840373 and ask for Becky or Victoria